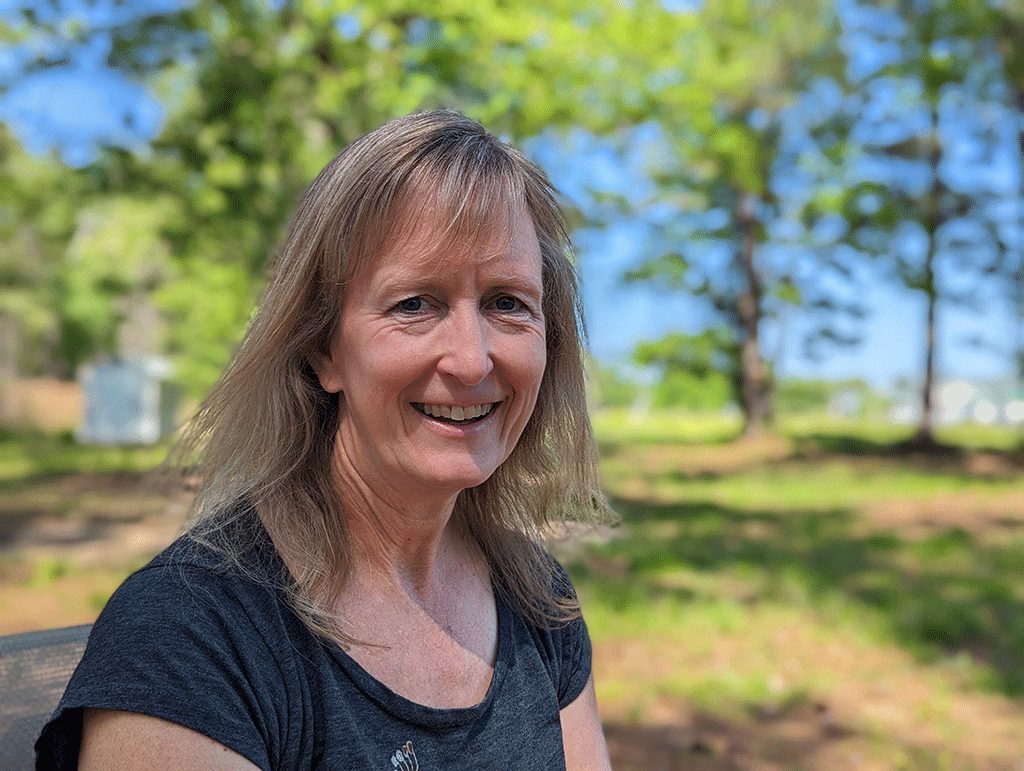 Stacie Holmes
Pastoral Intern
Stacie Holmes has welcomed the opportunity to work with Pastor Philip as a pastoral intern for the year of 2023 as she takes time to discern a calling into the ministry.
Stacie, along with her husband Greg, and their two daughters, Grace (17) and Karlie (15) have lived in Hampstead since 2007. They were welcomed into Faith Harbor in 2017 and have enjoyed serving others and growing in their faith.
Stacie grew up in Los Alamos, NM where she graduated from Los Alamos High School in 1992. After 2 years at Eastern New Mexico University, she joined the United States Navy as an Aviation Electrician's Mate, working on the P-3 Orion from 1994-1998. She then went to New Mexico State University, where she earned her Bachelor's Degree in Communication Studies in 2001 and then went back on active duty as a Naval Officer.
In 2003, she married Greg and following her release from active duty in 2004, she has focused primarily on being a wife and mother, but has also sought out numerous volunteer opportunities. In 2016, she founded a 501(c)(3) non-profit, Operation Military Kids Club, which provides a place for military kids to be connected within their schools. In 2019, she earned her Master of Arts in Teaching from University of North Carolina Wilmington.
While at New Mexico State, Stacie first felt the Lord's calling on her life, and has since felt his hand leading her and guiding her to where she is today. She has had many opportunities to lead and serve in God's kingdom, but welcomes the invitation to explore His calling on her life during this year.