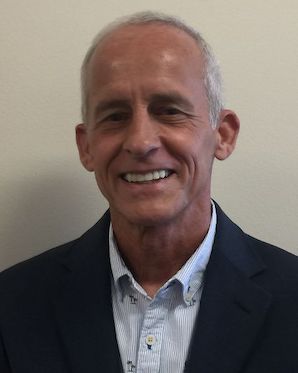 David began serving as the senior pastor at Faith Harbor in June 2019. David and his wife Kim both grew up in Ohio, but met in Sunday school class in Fuquay-Varina, North Carolina. David and Kim were married in 1999 and are full partners in life and ministry.
David earned a degree in Horticulture from the Ohio State University in 1981 and worked in the 'green' industry for over twenty years before accepting a calling to vocational ministry in 2005. David earned his Master of Divinity degree from Duke Divinity School in 2009 and is an ordained elder in the United Methodist Church. He served at Concord UMC in Eli Whitney, NC for eight years and at Goldston UMC for six years. David enjoys yard work, running, reading, bike riding and spending time with family. He is an avid fan of the Ohio State Buckeyes and the St. Louis Cardinals.
Kim is a consecrated deaconess in the North Carolina Conference of the UMC. She enjoys walking, reading, bike riding, cooking, and also loves spending time with family.
David and Kim have three grown children. Jessica Corpening lives in Durham, NC with her husband Daniel, their two daughters, Anna and Ellie, and a son, Henry. Greg King and his wife Tracey live in Austin, Texas with their son Hugo and daughter Colette. James Sheppard lives and works in Myrtle Beach, SC. David and Kim are also blessed to have the best dog in the whole world, their beagle mix Pete.
David and Kim both love the beach and are thrilled to be living and serving in the Surf City area with the people of Faith Harbor.