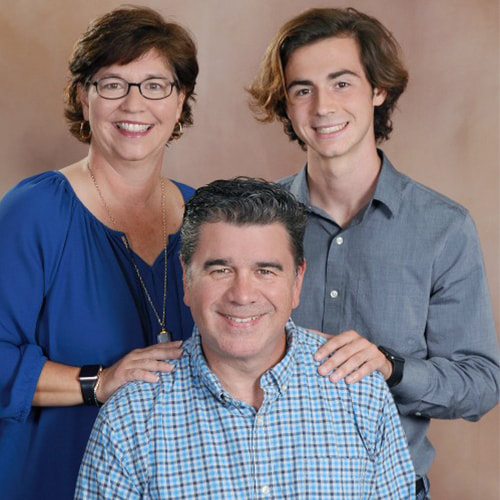 Jim Ellis
Audio-Visual Coordinator
Originally from Ohio, Jim Ellis graduated from the University of Richmond with a B.S. in Business Administration. Jim and his wife Dawn moved to the Wilmington, NC area in 1996 and gradually migrated north to live on Topsail Island. Together, they joined Faith Harbor UMC in 2005. As a songwriter and musician, with a familiarity with sound engineering equipment, it wasn't long before Jim began helping with the church sound system.
Soon that grew to include visual content on display screens, and more recently, grew into full video streaming services. Jim now heads up the church's audio/visual program and volunteer Broadcast Team.
Jim and Dawn have been married for over 25 years. They have a 21-year old son, Hiatt, who is studying Commercial Photography at Appalachian State University. Jim is a partner at a digital agency, Signal, and continues to write and perform music locally.